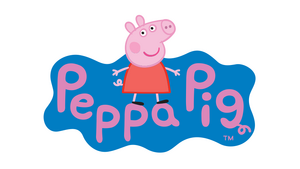 This transcript isn't tidy!
This page's transcript is incomplete for the following reason(s):
Not enough transcript pages
Remove this template once any and all issues are resolved.
Episodes
Series 1 (2004)
Series 2 (2006-2007)
Series 3 (2009-2010)
Series 4 (2014-2016)
Specials (2015-2016)
Series 5 (2016-2018)
George's Wolly Hat
Sailing Boat
Soft Play
The Market
Father Christmas
Peppa Goes To Paris
Once Upon a Time
Police Station
When I Grow Up
The Ambulance
Doctors
Super Potato
Grampy Rabbit's Hovercraft
Playgroup Star
The Carnival
Mr. Bull's New Road
Caves
Grandpa's Toy Plane
George's New Clothes
Madame Gazelle's House
Long Train Journey
Suzy Goes Away
Tiny Land
Stamps
Series 6 (2019-present)
The Panda Twins
Chinese New Year
Lots of Muddy Puddles
Mandy Mouse
Recorders
Miss Rabbit's Relaxation Class
Parking Ticket
Funny Music
Buttercups, Daisies and Dandelions
The Marble Run
Grandpa Pig's Metal Detector
World Book Day
Children's Festival
Muddy Festival
Strawberries
Grandpa Pig's Birthday
Petting Farm
Pizza! Pizza!
TV Land
Roman Day
Bird Spotting
Super Potato Movie
Bat and Ball
Buried Treasure
Christmas at the Hospital
Breakfast Club
The Perfect Day
Doctor Hamster's Big Present
Community content is available under
CC-BY-SA
unless otherwise noted.