Wiki Targeted (Entertainment)
Play Sound
This transcript isn't tidy!
This page's transcript is incomplete for the following reason:
Not enough transcript pages
Remove this template once any and all issues are resolved.
❌ marks an episode with not enough content.
🔶 marks an incomplete episode. Such as "Missing more Actions & Speakers".
🔵 marks an episode that is decently formatted but not fully formatted.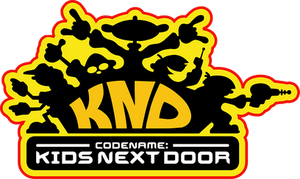 Pilot
Episodes
Season 1
"

Operation: C.O.W.G.I.R.L.

"
"

Operation: M.I.N.I.-G.O.L.F.

"
"

Operation: O.F.F.I.C.E.

"
"

Operation: A.R.C.T.I.C.

"
"

Operation: L.I.Z.Z.I.E.

"
"

Operation: T.H.E.-F.L.Y.

"
"

Operation: P.O.I.N.T.

"
"

Operation: C.A.B.L.E.-T.V.

"
"

Operation: C.A.M.P.

"
"

Operation: T.O.M.M.Y.

"
"

Operation: C.H.A.D.

"
"

Operation: P.I.A.N.O.

"
"

Operation: Z.O.O.

"
"

Operation: Q.U.I.E.T.

"
Season 2
"

Operation: C.A.T.S.

"
"

Operation: P.O.P.

"
"

Operation: D.A.T.E.

"
"

Operation: T.A.P.I.O.C.A.

"
"

Operation: F.A.S.T.-F.O.O.D.

"
"

Operation: S.H.A.V.E.

"
"

Operation: O.O.M.P.P.A.H.

"
"

Operation: F.L.A.V.O.R.

"
"

Operation: C.O.L.L.E.G.E.

"
"

Operation: S.P.A.C.E.

"
"

Operation: B.E.A.C.H.

"
Season 3
"

Operation: F.U.T.U.R.E.

"
"

Operation: A.F.L.O.A.T.

"
"

Operation: L.E.A.D.E.R.

"
"

Operation: U.T.O.P.I.A.

"
"

Operation: R.O.B.B.E.R.S.

"
"

Operation: T.R.A.I.N.I.N.G.

"
"

Operation: S.L.U.M.B.E.R.

"
"

Operation: P.I.N.K.E.Y.E.

"
"

Operation: K.A.S.T.L.E.

"
"

Operation: H.U.G.S.

"
"

Operation: J.E.W.E.L.S.

"
"

Operation: T.R.I.C.K.Y.

"
"

Operation: H.O.U.N.D.

"
Season 4
"

Operation: F.L.U.S.H.

"
"

Operation: F.O.O.D.F.I.T.E.

"
"

Operation: N.U.G.G.E.T.

"
"

Operation: S.I.T.T.E.R.

"
"

Operation: S.A.T.U.R.N.

"
"

Operation: M.A.T.A.D.O.R.

"
"

Operation: L.U.N.C.H.

"
"

Operation: K.N.O.T.

"
"

Operation: C.L.O.S.E.T.

"
"

Operation: L.O.V.E.

"
"

Operation: C.O.U.C.H.

"
Season 5
"

Operation: D.U.C.K.Y.

"
"

Operation: B.U.L.L.I.E.S.

"
"

Operation: F.I.S.H.Y.

"
"

Operation: B.R.E.A.K.U.P.

"
"

Operation: S.A.F.A.R.I.

"
"

Operation: O.U.T.B.R.E.A.K.

"
"

Operation: C.A.N.Y.O.N.

"
"

Operation: H.O.L.I.D.A.Y.

"
"

Operation: R.E.C.R.U.I.T.

"
"

Operation: C.L.O.W.N.

"
"

Operation: M.I.S.S.I.O.N.

"
"

Operation: H.O.M.E.

"
Season 6
"

Operation: S.A.F.E.T.Y.

"
"

Operation: H.A.M.S.T.E.R.

"
"

Operation: S.P.I.N.A.C.H.

"
"

Operation: M.E.S.S.A.G.E.

"
"

Operation: B.R.I.D.G.E.

"
"

Operation: S.I.X.

"
"

Operation: C.R.I.M.E.

"
"

Operation: D.O.G.H.O.U.S.E.

"
"

Operation: P.L.A.N.E.T.

"
"

Operation: S.C.I.E.N.C.E.

"
"

Operation: A.M.I.S.H.

"
"

Operation: M.O.O.N.

"
Movies
Special
Video Game
"

Codename: Kids Next Door - Operation: V.I.D.E.O.G.A.M.E.

"
"

Codename: Kids Next Door – Operation: S.O.D.A.

"